Water Carrot with coordinates 37°51'26.7"N 23°38'37.4"E
"Carrot" is the cylindrical borehole sample showing the geological stratification of the subsurface.
The "Carrot of water …"  is a hypothetical approach of the Saronic Gulf future.
The garbage collected at beaches of Attica region, have the color quality of tesserae, which in the presence of light acquire the essence of an art work.
Work was presented in the exhibition "Cases of Hyle" in Athens, 28/9/22-12/10/22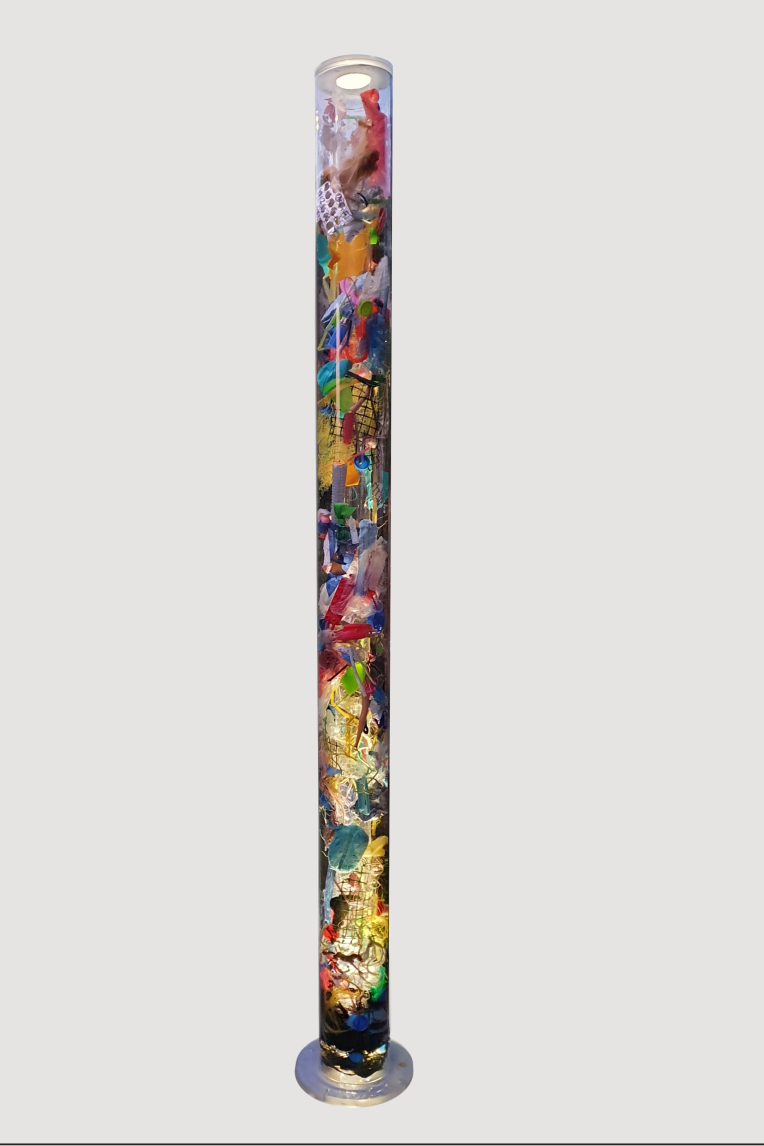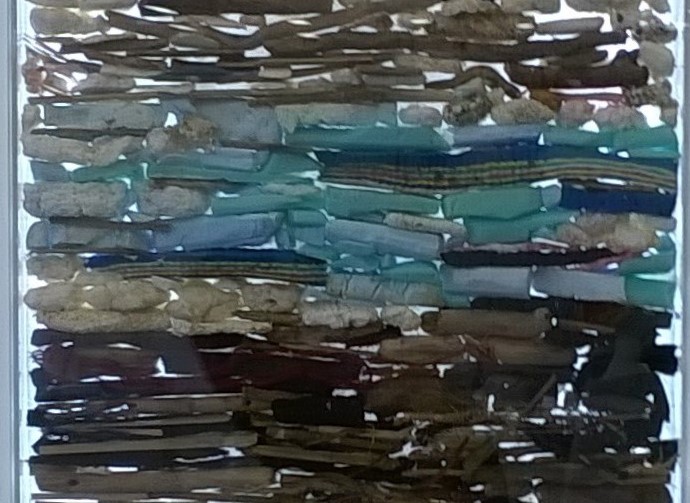 The work is composed by material, garages found on a beach in Attika area, 2018.
The "Museum of Modern Greek suicides" was created by the Academia-Romantica of Athens, within the framework of the project "Aponenoimeno Sintagma" ("Desperate Constitution"), and it based on the research of the digitized Press Archive of the last two centuries, for the re-enchantment of life, as the organizers said.
RefrACTionART participate with our work "Evagelismos"("Annunciation") dedicated to the memory of the "beautiful" Sultana (24 years old), who chose her departure to be followed by a "announcement of good news" on March 24, 1908.
(25th of March is the Annunciation day in the Greek Orthodox religion)
The work is at "Museum of Modern Greek suicides" Sozopolis/ Sozopoleos 15 Athens, since 25/3/2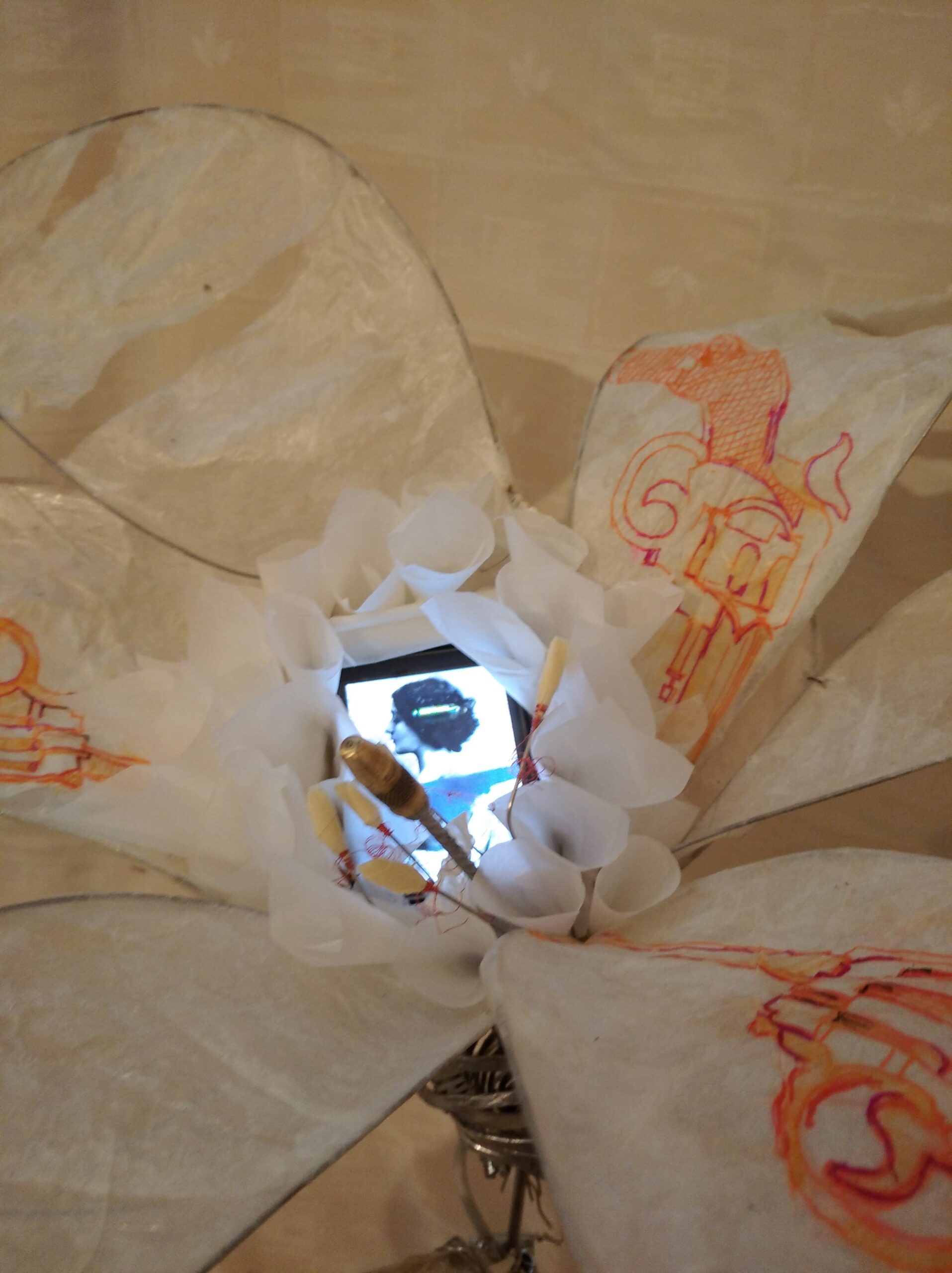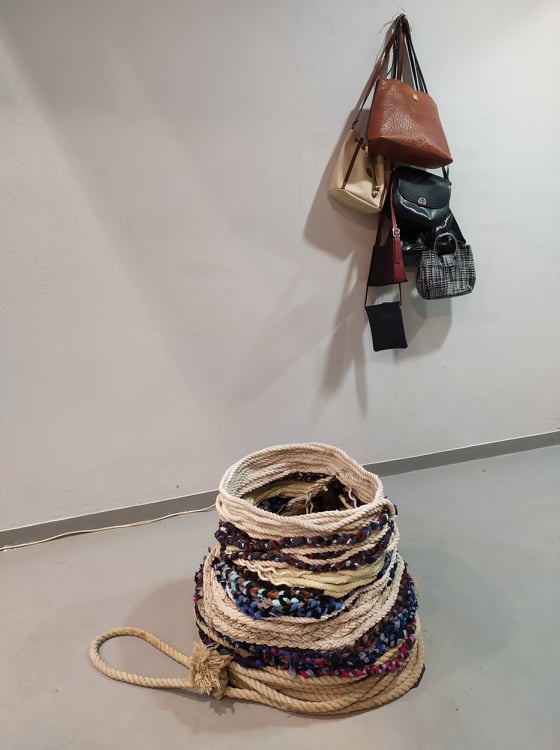 When laws and institutions turn a "womb" into an unclean complex, then this mothers unknowingly tragic burdened people.
Τhe work refers to the position of women in a patriarchal society and under conditions of confinement.
First presentation  at the  SPHINX 2021 Biennale, "ANTIGONE – LIMITS AND BORDERS" in Thebes, Greece
Since March 2020, when mask and isolation came into our lives, we, the artists have been placed in a peculiar enclosure, beyond the lockdown. The enclosure in our own art, reflecting on our existence and the  position of art, as it was violently shaped by the presence of covid19.