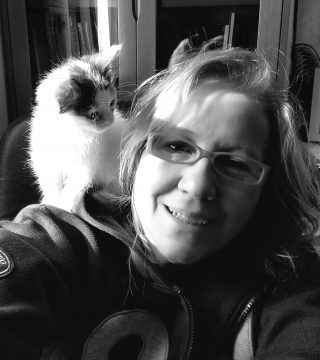 Visual artist, graduate of the Athens School of Fine Arts (ASKT) in the field of painting, with postgraduate studies in Sculpture (ASKT), portable images and fresco. She has been exhibiting in solo and group exhibitions since '86. Her works cover a wide range of visual arts: Painting, sculpture, constructions, installations, performances, Land Art of ephemeral art.
In parallel with her artistic activity, she has been teaching from 1987-2012 in Secondary Education, Visual Arts and Art History.
From 2008 to  2010 she  collaborated with the U.B.U. (Used But Useful) the Hellenic Metal Recycling Company through art, with scrap sculptures.
Since 2010 she has been active in various artistic groups with an activist character.
She is a member of the Chamber of Fine Arts of Greece.
An important chapter of her life is writing, equivalent to painting and sculpture. Her texts have been published in the press, in collective publications and as accompanying works of art in exhibitions and catalogs. The story of "Totem" was distinguished by praise from the group for UNESCO in 2017 in the 6th International Prose Competition.
The Collection of short stories "Totem" was released in 2020 in Greece by Iolkos publications.
Since 2020 she participates in the artistic group "Cultivation Cultivation" .
She lives and works in Piraeus
Email: lydia@margaronis.com
She is a Civil Engineer (AUTh) with a PhD in Coastal Engineering and Physical Oceanography, and an "outsider" artist. Her research is on the topic of fluid mechanics and thermodynamics.
She did music studies in the State Conservatory of Thessaloniki, Greece.
Artistically she is moving between photography, digital composition and video art.
She has participated in various group exhibitions, in Greece, Italy and Canada.
She lives and works in Denmark.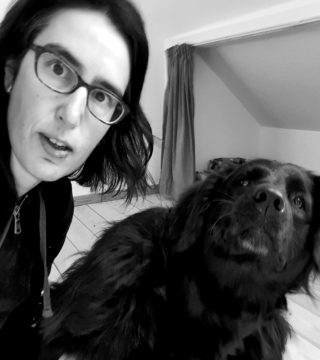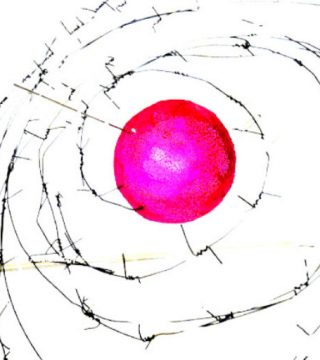 Is a collaboration between Ekaterini Kriezi and Lydia Margaroni started in  the beginning of 2021. 
Refraction Art , is also a media for us, for  presenting both our personal and collaborative work and projects
email: refractionart21@gmail.com